Fayette Web Cams
Web Cams
Camera 1: KCRG-TV's Fayette CityCam located on the roof of Alexander-Dickman Hall
Camera 2: Looking south at South Village 2, student housing
Use your browser's Refresh button to update images.
---
KCRG-TV's Fayette CityCam: This camera is mounted on the roof of Alexander-Dickman Hall, and it is not in a fixed position. It can be rotated to look at campus and Fayette from different directions..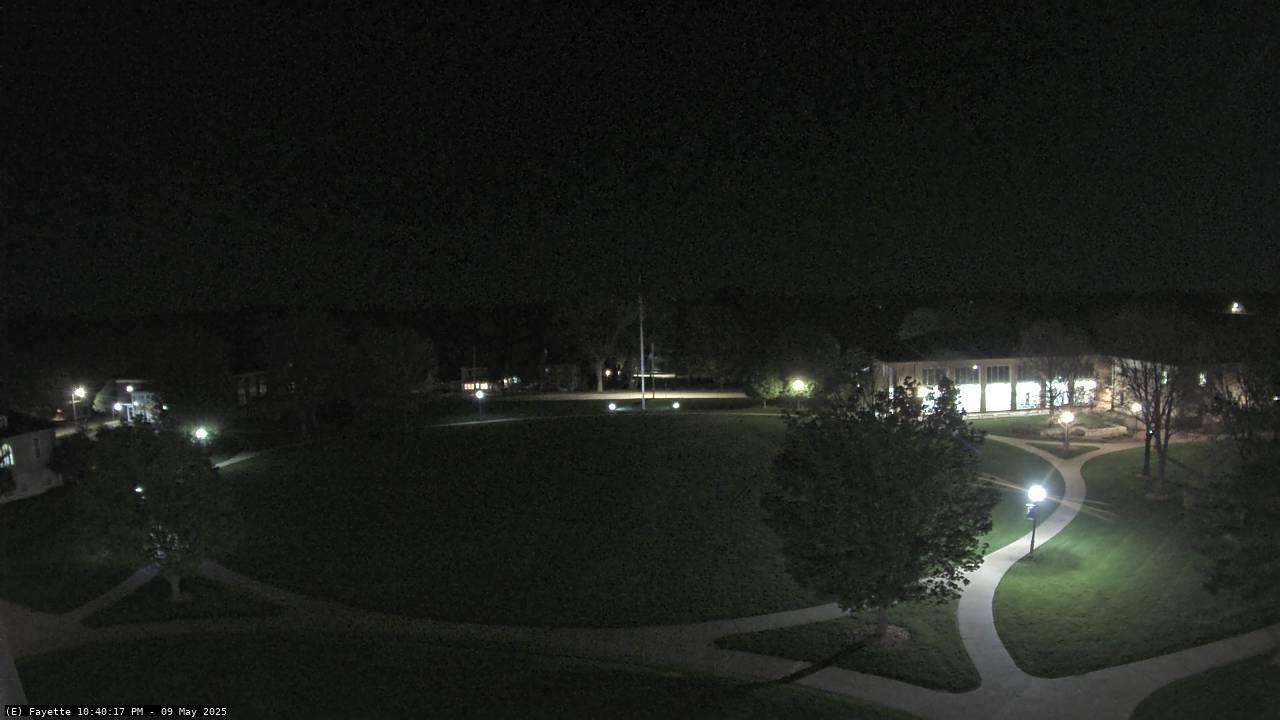 ---
Camera 2: Looking south at South Village 2, student housing.